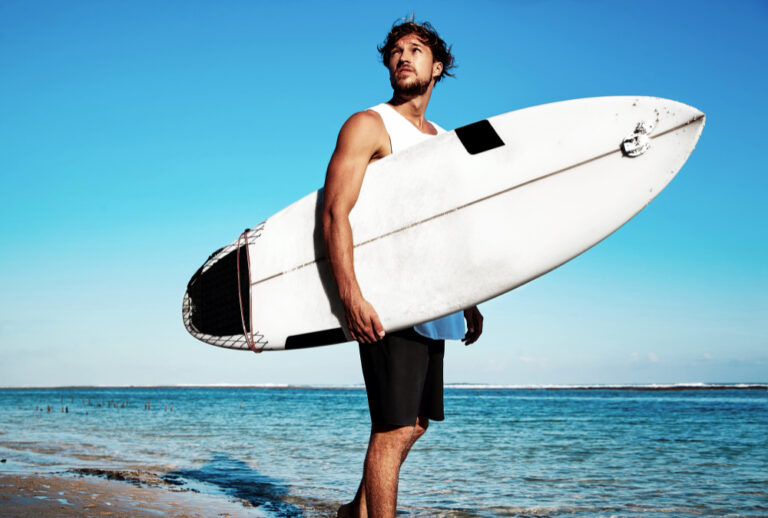 People who visit the beach are always fascinated with the surf culture. Many surfers practice different types of surfing. The main dream of any surfer has always been to surf in every corner of the world. So if you are adventurous and looking to plan your next surf trip, here are the best surf travel destinations which you need to experience.
Gold Coast in Australia: One of the most famous surf destinations you can pick is Queensland Surf Mecca. This place is known for right-hand point breaks and perfect long beach breaks. It is Australia's famous premier holiday destination. The best time to surf here is from January to July.
Mentawais in Indonesia: Talking about surf destinations. One cannot miss the Mentawai Islands. This place is perfect for the intermediates, as it is less crowded. Visiting this place is like taking a pilgrimage to the modern surf culture.
Thulusdhoo in the Maldives: Another top destination to visit for surfing is Thulusdhoo in the Maldives. It is known for its right-hand reef breaks, which will make you fall in love with surfing all over again. This surfing paradise offers famous breaks like Cokes.
Raglan in New Zealand: Looking for some long lefts? Then this is the perfect surfing destination to experience. The goofy-footed longboarders can add this place to the bucket list. With the best waves, this is the perfect place where you can grab your board.
Anchor Point in Morocco: Morocco has always been famous for camels, tagine, mint tea besides Surfing. With rich coastlines, the place will amaze you from the very first moment. It is known for the perfect lines of waves and sandy rock bottom pointbreaks.
Java in Indonesia: If you want some "me-time" away from the hustle-bustle of busy Bali. Then Java is the best surfing destination to pick. It is the 5th largest island. The surf spots come with hidden treasures like reef, bays, beautiful beaches, and more.
Malibu in California: Malibu is the World's Surfing Reserve, that is well known everywhere on this planet. The place is not just famous for its waves but has been a part of many Hollywood movies as well. No matter if you are an expert or a beginner, this place welcomes all.
Oahu in Hawaii: Oahu is referred to as the world's top surf spot by CNN. If you are an expert and can manage to ride the six-meter waves, then this place is worth the visit. Modern surfers will never regret visiting Hawaii, as it's known to be the birthplace of surfing.
Santa Cruz in California: Santa Cruz is ranked in the top position by the London Times. If you want to have a look at the surf history, then visit this Californian town. Besides surfing, Santa Cruz offers good shopping sites, restaurants, and more.
J'Bay in South Africa: J'Bay in South Africa is a dream spot among surfers. The place is known for supertubes, longest right-handers, and high-level surfers. With a strong board crash against the waves and experience the best surfing destination.
These are some of the top surfing destinations which you can plan to visit during your next surf trip. So what are you waiting for? Add thrill and adventure to your bucket list with these places.