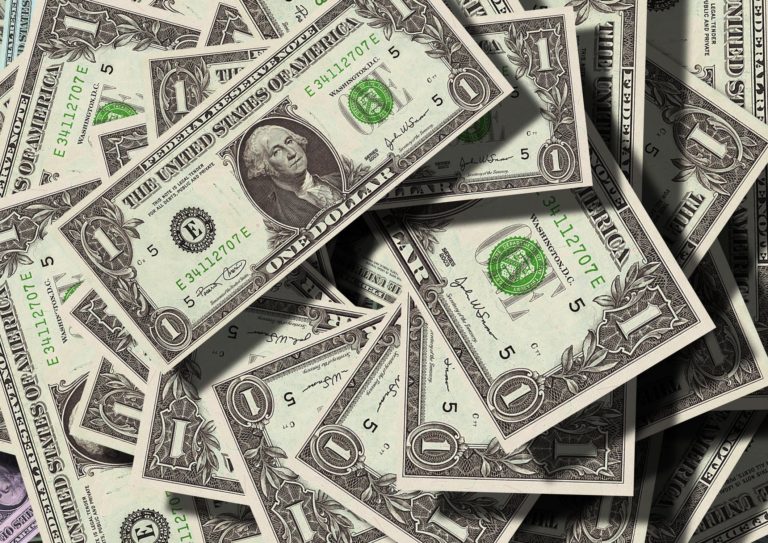 There has never been an easier time to make money online than now. The best-laid plans will continue to generate money years from now, long after you have ceased to give your time and effort to it.
Let's get started on these 10 ways:
1 – Sharing AdFly Links
This method is simple enough that anyone with basic knowledge of the internet could do it. The first step is to signup for an AdFly account, then find interesting content such as videos, articles and pictures. AdFly will then shrink the link to this content for you to share online. For every click on the link that follows, you make money. This will continue for as long as the link is online and receiving traffic.
2 – Write on Textbroker
Before you read any further, this is only for those living in the USA. If you don't, please continue reading from number 3.
Writing on Textbroker can result in earning 'real' money. You could earn up to $100 per day doing small or big writing jobs. The simple requirement is that you write well.
To become one of the highest paid writers on Textbroker you must become a 'five-star' writer. In order to reach this prestigious status, a proofreading test must be passed, taking you from four to five-stars. This test requires a 90% pass rate; no mean feat. The test is full of difficult questions on punctuation, spelling and capitalisation.
Once a writer passes this test, they are immediately considered for a five-star classification.
3 – Sell your smartphone photos
Three things are needed for this. Obtaining a smartphone is the easy part, having a photographic eye, not so much. Finally marketable scenery goes without saying.
The Foap app allows you to convert those amazing photos of yours into cold, hard cash. The app itself is free, so after downloading and signing up, take some high quality photos and upload it to the built in marketplace. Someone could then purchase the license to your photo for $10 and for every sale you make $5.
Is there an easier way to make a passive income from a hobby?
4 – Share adult content online
If only you had done this earlier you could have had a substantial amount of money saved from this. But it's not too late.
You can make money by sharing adult content such as videos, pictures amongst others. All you need to do is sign up to Adult XYZ then shrink the links to share online. The rest is up to you. Go forth and share your filth!
5 – Fix search results for $12 per hour
I am writing this section while sitting at home in my pyjamas multitasking. This is my sideline job evaluating search engine results, and I'll be making $700 this month doing so! How you ask? Well this is how…
Complicated algorithms are used by search in order to determine the results given to you. For example, when you type in the name of your hometown into a search engine, hundreds of thousands of potentially relevant web pages are narrowed down using certain criteria, producing a result that is hopefully what you require.
However, search engines are not perfect so in order to learn more and get paid to evaluate, check out:
Leapforceathome.com, appen.com and thesmartcrowd.com
6 – Test websites
Anyone who has browsed the internet for more than a few hours will have encountered their fair share of well made websites, and equally as awful sites. Wouldn't it be great if you could be paid to critique these sites? It is possible to and it can pay as much as $30 per hour!
User Testing is a company that does this. First of all you need to download their software and pick up tasks when available. These tasks include: browse a website while minute details such as mouse movements, clicks, keystrokes, and spoken comments are recorded on video. A few questions may follow but all in all, the process takes around 15 minutes. Not bad, is it?
7 – Earn $5 for your skills on Fiverr
On Fiverr.com, users are given an online platform to sell their products and skills for $5 each. Jobs available can go from standard data entry and research tasks to random jobs you may have not thought people would be requiring/offering. These even include:
I will sing birthday wishes with funny jungle dance
I will pop balloons for you and you choose scenario
I will send 3 anonymous SMS or text message
8 – Take your pick on Freelancer
 New jobs are constantly pop up on Freelancer.com. You should bid for jobs you know you can do and for a reasonable price. You make have to begin by bidding low in order to build up your job portfolio. This will improve your profile and help secure higher paying jobs in the future.
9 – Complete surveys
Surveys may not be the most interesting way of earning money, but they can literally be done anywhere and with minimal effort, enhancing their appeal.
Mypoints and Inboxdollars are two legitimate paid survey companies, which have been rated A+ with the Better Business Bureau.
10 – Be a home based bookkeeper for $60 per hour
What doesn't sound appealing about earning $60 an hour from wherever you want? To many peoples surprise you don't need to be a Certified Public Accountant (CPA) in order to do this successfully. All you really need is decent computer skills and be passionate about helping business owners with their real-world problems.